Shropshire Council
As we are the founders of the Safari Trail, we wish to offer the Trail all our support and energy. It's our ambition that by partnering local businesses and individuals, we can really create a wonderful attraction for our town and county.
Both local Councillors and council staff are all very much excited about this venture and we wish to include all the local residents and public grounds.
Anyone wishing to get involved either call:
Joy Durrant (Shropshire Shirehall Shrewsbury) - 01743 255077
Vince Hunt (Councillor) – 07973 870782
TG Griffiths
The Aggregates & Concrete Division of the Tudor Griffiths Group operates Sand and Gravel Quarries in Shropshire and North Wales, in addition the Group operates a Sea Dredged Sand Wharf in Bangor, North Wales.
Ready mixed concrete supplied by TG Concrete is certified by the British Standard Institute Kitemark Scheme to conform to Quality and Product Conformity Regulations.
Tudor Griffiths is delighted to be an active supporter of the trail and the drive to bring more visitors through our lovely town.
We pledge to provide any cement or aggregates for the siting of the statues and will work in partnership to ensure this local venture is an outstanding success.
Derwen College
Our aim at Derwen College is to nurture, develop and challenge the young people who come to us and equip them with the skills they need for employment and to live as independently as possible. Derwen's specialism is teaching through vocational programmes. As a student at our College you won't just train to work, you'll learn in a real work situation.
Border Publishing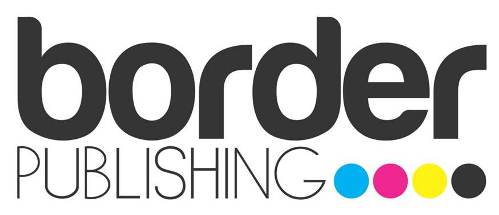 Formed in the summer of 2003, Border Publishing has grown from a two-man, spare-bedroom start-up into the most respected magazine publisher in the Welsh Borders, providing local employment for a dedicated team of staff now in double figures, not to mention an army of freelance writers, designers, sub-editors, photographers, illustrators and distributors, all sharing the same ethos which has been the cornerstone of the company's success – to be the best at what we do.
Our belief is simple. The best magazines offer readers the best content. The best content attracts the best readership, which gives advertisers the best return. This is why we invest a far greater percentage of operating costs into the quality of our content than is the norm for regional publishing.
British Ironwork Centre
Digga Rentals
Digga Rentals, we provide a wide range of digger hire for both the building and construction industry, and for domestic use. Diggers available for hire include mini diggers, crawler diggers and mobile diggers, all of which make up that perfect excavation solution for any type of project. We are a well established business with many years experience in the industry and understand the importance of a reliable, prompt and professional service.
Tim Mitchell Photography
I have over 25 years photography experience,  I have covered many areas of photography over the years, including Wildlife, Sport, Male and female model portfolios, Family portraits, Weddings and so on. In the past I have taught night classes for photography in schools local to my studio in Oswestry.
I was asked to judge the Oswestry safari competition, I jumped at the chance, and it will be great to get talking and meeting people in our local area.